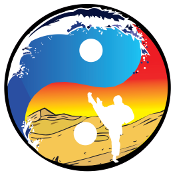 This will mark the 33rd year that the Winter Martial Arts Spirit Camp has been held on the beautiful Outer Banks of North Carolina. The camp is open to all Martial Artists, regardless of style, affiliation or rank. We have had participants ranging in age from 5 to over 70 and experience levels from less than a year to over 40 years. So this camp has something for everyone and is an excellent opportunity to get exposed to many different types of Martial Arts and training styles.

The combined experience of our instructors is over 325 years!! These instructors will present training in Karate-Do, Jiu Jitsu, Goshin Do, Escrima Kobudo, Combative Motion, Iaido, Chinese Boxing, Competition Karate, and much more. Students can train in an assortment of classes based on their interests.

Dates: 01/27/2023 - 01/29/2023
1701 South Virginia Dare Trail
Kill Devil Hills, NC 27948
Phone : 252.441.2151
Toll Free : 1.800.635.1824
Fax : 252.441.1830
Cost:
Full Camp
$159 if paid in full by

01/08/2023

(Includes Free Camp T-shirt)
$179 if paid at the door.
Seminars Only
Friday only: $60
Saturday only: $90
Sunday only:$60
Non Training: Awards Luncheon : $18
Schedule:
Friday, January 27th

2:00 p.m. - 8:00 p.m.
8:00 p.m. - 11:00 p.m.

Registration - 4th floor
Session I Training
Saturday, January 28th

9:00 a.m. - 12:00 noon
2:00 p.m. - 5:00 p.m.
7:30 p.m. - 9:00 p.m.

Session II Training
Session III Training
Session IV Training
Sunday, January 29th

9:00 a.m. - 12:00 noon
12:30 p.m. - 2:00 p.m.

Session V Training
Awards Banquet
Full Camp fee covers training and the Sunday Awards luncheon. Accomodations are available by calling the Ramada Inn directly. Special discounts on room rates are available until 01/08/2023 by mentionaing Virginina Martial Arts Camp 2023.